A new court filing by special counsel John Durham reveals that Department of Justice (DOJ) Inspector General Michael Horowitz concealed crucial information from Durham in connection with the ongoing prosecution of Michael Sussmann, a former attorney to Hillary Clinton's 2016 presidential campaign.
The filing also reveals that Horowitz failed to disclose that his office is in possession of two cellphones used by former FBI general counsel James Baker. The phones may contain information that's important to the Sussmann case, as well as to a separate criminal leak investigation of Baker that Durham personally conducted between 2017 and 2019.
Horowitz first came to public prominence in June 2018 when he issued a report on the FBI's actions leading up to the 2016 presidential election. Horowitz followed up in December 2019 with another report on the FBI's Crossfire Hurricane investigation and the bureau's pursuit of a Foreign Intelligence Surveillance Act (FISA) warrant on Trump campaign aide Carter Page.
Durham's filing on Jan. 25 involves discovery issues surrounding Sussmann's upcoming trial for allegedly making a materially false statement to the FBI's then-general counsel James Baker. As part of Durham's discovery obligations, the Special Counsel's Office met with Horowitz and his team on Oct. 7, 2021, and subsequently requested any materials, including any "documents, records, and information" regarding Sussmann that may have been in the possession of the Office of Inspector General (OIG).
On Dec. 17, 2021, Horowitz's office provided Durham with information that Sussmann had given the OIG information in early 2017, that an OIG "employee's computer was 'seen publicly' in 'Internet traffic' and was connecting to a Virtual Private Network in a foreign country." It isn't clear what this information was about, why Sussmann would know about this information, or why he would have been interested in the internet activities of OIG employees.
It also isn't known why Sussmann, a private citizen, would have been seeking out the OIG shortly after he was pushing information detrimental to Trump to both the FBI and the CIA.
At the time of the Dec. 17 disclosure, "the OIG represented to [Durham's] team that it had "no other file or other documentation" relating to this cyber matter." However, last week, Sussmann's attorneys informed Durham that there was additional information, including the fact that Sussmann had met with Horowitz in March 2017 to personally pass along the information about the OIG employee's computer VPN use. This meeting between Horowitz and Sussmann hadn't been disclosed by Horowitz to Durham during their previous meetings and interactions.
It isn't known why Horowitz would have taken a personal meeting from Hillary Clinton's campaign lawyer. According to Bill Shipley, a former federal prosecutor, "[y]ou don't generally just call the IG and get a meeting with him personally." It also isn't clear why Horowitz chose not to inform Durham of the meeting—particularly as it pertained directly to information that Horowitz's office had been specifically requested to relay to Durham's special counsel probe.
Sussmann's attorneys further informed Durham that the VPN information had come from Rodney Joffe, a computer expert with close connections to the FBI. This was another material fact that hadn't been disclosed by Horowitz. Joffe is of great import to Durham's case against Sussmann and to the wider investigation into the origins of the Russia collusion investigation, since he was alleged to have provided Sussmann with falsified data about contacts between the Trump Organization and Russia's Alfa Bank.
Those alleged contacts were used by Hillary Clinton and her campaign to push the narrative that Trump was compromised by the Kremlin. Durham had noted in a previous filing that "[Joffe's] goal was to support an 'inference' and 'narrative' regarding Trump that would please certain 'VIPs.'" A subsequent filing by Durham noted that these VIPs were "individuals at the defendant's [Sussmann's] law firm and the Clinton Campaign." Joffe also is alleged to have been offered a high-ranking position in a Clinton administration.
The omission of information by Horowitz didn't end with his meeting with Sussmann or the information on Joffe. Durham's office has since discovered that the OIG "currently possesses two FBI cell phones" that belonged to Baker, the former FBI general counsel. Durham's discovery of Horowitz's possession of Baker's two phones does not appear to have come through Horowitz or his office.
According to Durham's filing, "in early January 2022, the Special Counsel's Office learned for the first time that the OIG currently possesses two FBI cellphones of the former FBI General Counsel."
Sussmann is alleged to have lied to Baker when he tried to push incriminating data about Trump and Alfa Bank to the FBI; that data later turned out to be false.
That makes Baker, and his cellphones, central to the case against Sussmann.
There's also another matter that relates directly to Baker and his undisclosed phones. Baker had been the subject of a criminal leak investigation for "unauthorized disclosures to the media" that was being conducted by Durham when he was the U.S. attorney for the District of Connecticut.
During this investigation, Durham or a member of his team reportedly questioned Baker's credibility. That memo is currently being sought by Sussmann's attorneys. Although it's not known with certainty, it's believed that the leak investigation into Baker ultimately was closed without any charges. The disclosure about Baker's cellphones would appear to be material not only to the Sussmann case, but also to the Baker leak investigation.
High Profile Investigations
Horowitz was in charge of a sequence of highly influential investigations into events leading up to and following the 2016 presidential election. Horowitz examined the FBI's investigation of Clinton's private email server as well as the FBI's investigation of the Trump campaign, alleged Russian collusion, and the resulting Carter Page FISA and abuse of the FISA court.
The Clinton email investigation review resulted in a 2018 OIG report that outlined a number of failures on the part of the FBI and made recommendations such as improving the FBI's media contact policy and clarifying guidelines on making public statements. However, certain crucial issues, such as the fact that then-FBI Deputy Director Andrew McCabe was supervising the investigation while his wife was running for a Virginia state Senate seat and had received large sums of campaign funding from Clinton ally Terry McAuliffe, were glossed over by Horowitz.
The IG merely recommended that "ethics officials include the review of campaign donations for possible conflict issues when Department employees or their spouses run for public office."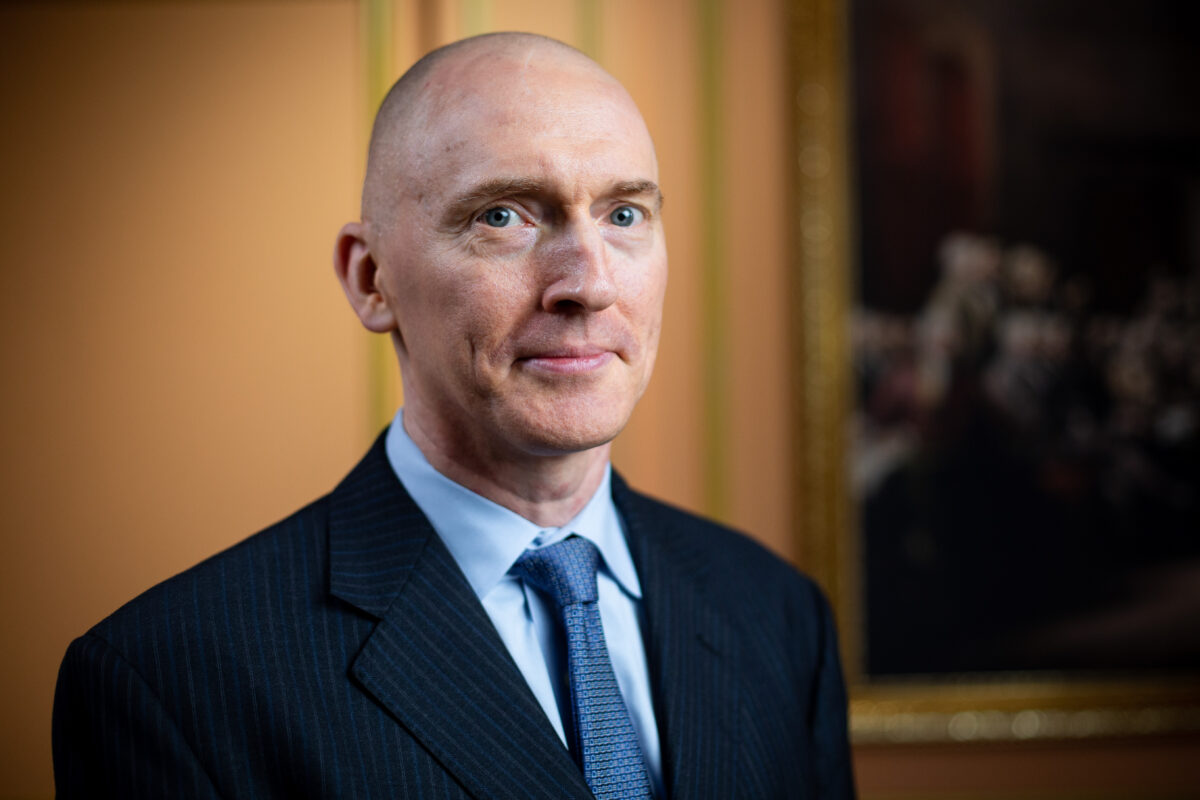 Horowitz's 2018 review was followed by a deeper, more thorough investigation that resulted in the Carter Page FISA review report in 2019. Although this report detailed a litany of failures by the FBI and "at least 17 significant errors or omissions in the Page FISA applications," the IG's report concluded that there were valid grounds for opening the Crossfire Hurricane probe into the Trump campaign for alleged collusion with Russia.
Immediately following the release of the IG's 2019 report, then-Attorney General William Barr and John Durham, the U.S. attorney who Barr appointed to run a parallel criminal investigation into the origins of the FBI's investigation, issued statements disputing Horowitz's conclusion regarding the opening of Crossfire Hurricane.
Durham, who was later appointed special counsel by Barr, noted that, unlike the IG, his investigation wasn't limited to "developing information from within component parts of the Justice Department" and included information from "other persons and entities, both in the U.S. and outside of the U.S." Durham stated that based on the information he had collected, he advised Horowitz a few weeks before the IG's report was made public that "we do not agree with some of the report's conclusions as to predication and how the FBI case was opened."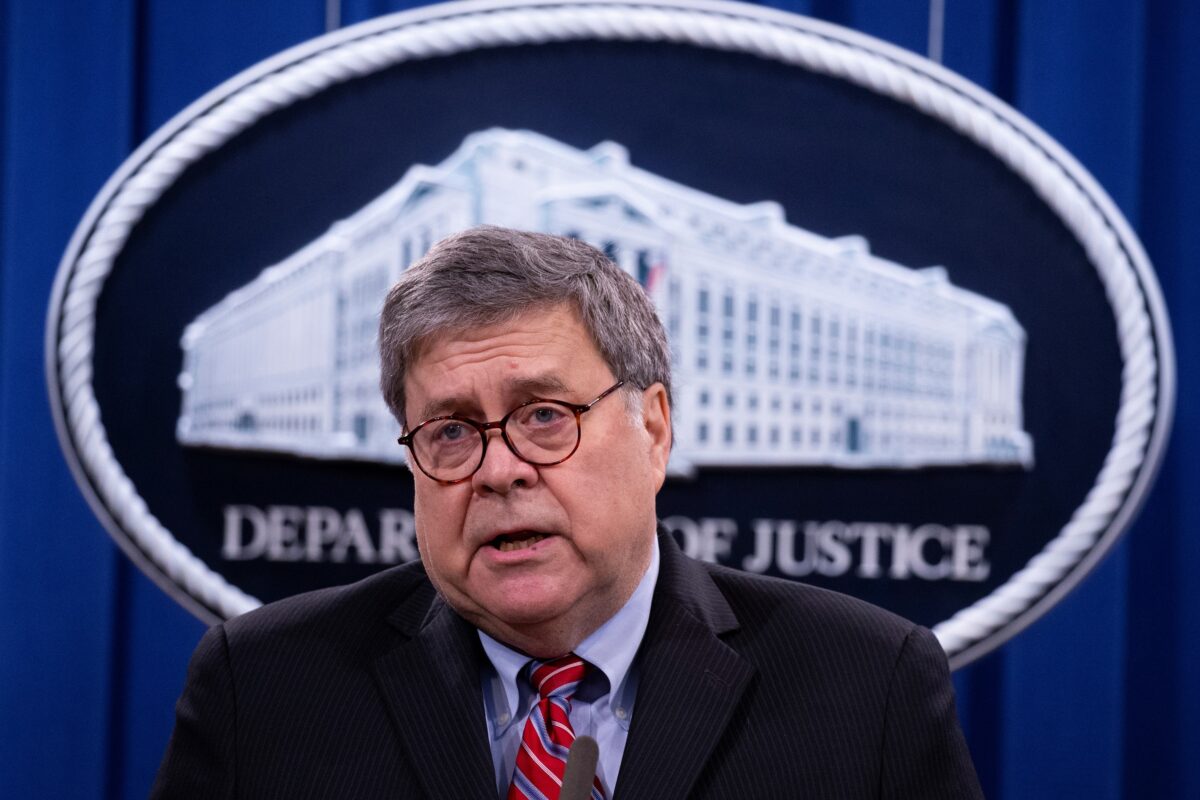 The issue of whether the FBI's Trump–Russia investigation was properly predicated is critical. If FBI leadership opened the investigation based on false pretenses, this would be direct evidence that the FBI's top leadership had interfered in a presidential campaign. However, if the investigation was found to be properly predicated and legitimately opened, then the FBI's leadership would effectively be cleared of any legal wrongdoing, and any blame for subsequent investigative failures could fall on mistakes by lower-level staff.
Although it has never been entirely clear how or why Horowitz had determined that the information used by the FBI was sufficient to open the investigation, there had been speculation that Horowitz was hampered by the fact that an IG's investigative reach is limited to their own department and therefore, he might have reached the wrong conclusion. But this explanation fails to account for the fact that Horowitz could have left his conclusion on the FBI's opening of its investigation out of his report, precisely because of his limited investigative powers.
Horowitz's conclusion was all the more surprising, given the damning information contained within his 2019 report. It cited material failures of the FBI, including "not only the operational team, but also of the managers and supervisors, including senior officials, in the chain of command"—with regard to the FISA warrant application on Trump campaign aide Carter Page.
Horowitz's findings were so significant that he recommended the FBI's "entire chain of command" outlined in his report for "consideration of how to assess and address their performance failures."
During congressional testimony, Horowitz also appeared to directly contradict assertions regarding his own report's conclusion of FBI exoneration.
"It's unclear what the motivations [of the FBI] were," he noted. "On the one hand, gross incompetence, negligence? On the other hand, intentionality, and where in between? We weren't in a position—with the evidence we had—to make that conclusion. But I'm not ruling it out."
New Questions
However, the new disclosure of Horowitz's failure to fully cooperate with Durham might raise new questions about the conclusions the IG drew in his reviews of the Clinton email investigation, the FBI's Crossfire Hurricane inquiry, and the Carter Page FISA warrant applications.
Both of the Horowitz reports from 2018 and 2019 found significant errors on the part of the FBI, but in a manner that could be described as a "limited hangout," his reports stopped short of formally declaring fundamental wrongdoing that would have invalidated the FBI probes—despite seemingly overwhelming evidence.
Notably, despite the lengthy list of FBI errors and misdoings, only one individual was ultimately charged—and he received only probation, despite having fabricated evidence that allowed the Page FISA to go forward.
Media organizations echoed the report's 2019 conclusion with headlines such as "Justice Department watchdog finds Trump-Russia probe was not tainted by political bias" or "Report sharply criticizes FBI but finds no partisan bias in Russia probe."
To this day, there has been no resolution of Horowitz's questionable finding that the Trump–Russia collusion investigation was properly predicated. Horowitz claimed that the investigation began because of a tip from the Australian ambassador in London that a Trump aide, George Papadopoulos, had made a "suggestion of a suggestion" that Russia might be able to help Trump get elected.
At the time the tip was made, July 26, 2016, the author of a dossier on Trump, former MI6 agent Christopher Steele had already shared early dossier reports with his FBI handler, Michael Gaeta, who noted that those reports were already circulating within the FBI and at a "high level in our nation's capital."
The FBI's investigation also immediately targeted Trump campaign manager Paul Manafort, as well as Page, even though Papadopoulos had never mentioned either of the two. A few days later, the investigation added retired Gen. Michael Flynn—at that point an adviser to the Trump campaign—to its list of targets, again without Papadopoulos having ever mentioned Flynn.
It has long been suspected that the FBI's Trump–Russia investigation had been underway for some time before it was formally opened on July 31, 2016. And we know that the FBI had previously opened a counterintelligence investigation into Carter Page months earlier, on April 6, 2016, immediately after his appointment to the Trump team was announced. The tip from the Australian ambassador appears to have been a convenient excuse to formalize the investigation, rather than to cause its inception.
Based on the limited information that can be gleaned from Durham's latest filing, it isn't yet clear what connection, if any, exists between Horowitz's early contact with Clinton campaign lawyer Sussmann, and his subsequent findings on the Clinton email investigation, the larger Trump–Russia investigation, and the Page FISA application.
Sussmann's defense will no doubt use this latest revelation to cast doubt on Durham's investigation. It appears his attorneys already are attempting to cast doubt on Baker's character as a witness.
For Durham, the issue goes far beyond his investigation of Sussmann. It was already known that Durham was threading a political needle between pursuing his investigation and keeping the heads of the Justice Department at bay.
By Jeff Carlson and Hans Mahncke